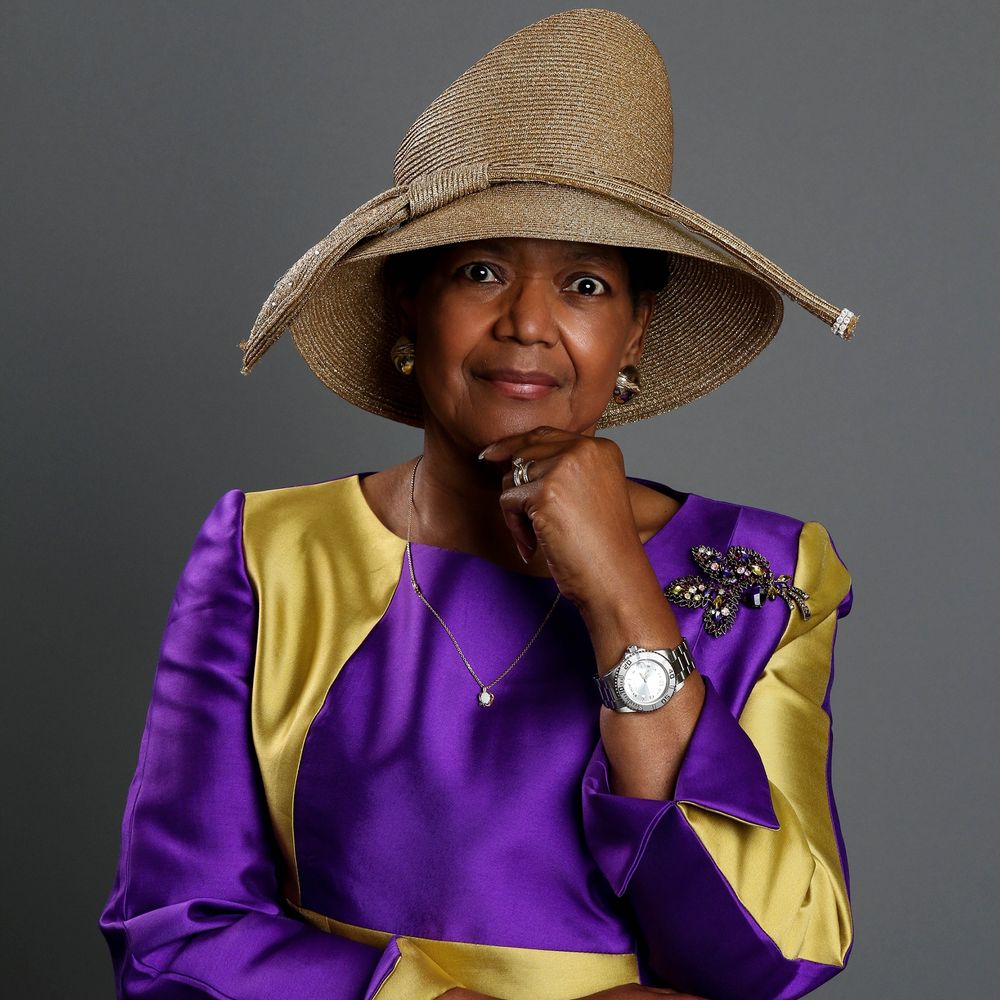 Mother Terrye F. Baker
Supervisor of women
Mother Terrye Faye Washington Baker is a chosen vessel brought into the Kingdom for such a time as this. She impacts people for Christ on all levels by making a difference in the life of each person with whom she comes in contact. She is effervescent—a dynamic woman of God—who teaches the Word with conviction and power under the anointing of God. She and Superintendent Larry C. Baker Jr., are the proud parents of two children—a son, Larry Charles, III, and a daughter, Virginia Sidney Deloris. Mother Baker retired from teaching as a profession after faithful service of almost 30 years. She taught Mathematics and Language Arts to Gifted and Talented, Accelerated, ESL, SPED, and Regular students. She also taught Science (Gifted and Talented and regular students) and Social Studies in both the Houston and Aldine Independent School Districts. Prior to teaching, she worked as a Legal Secretary at Rusk County Legal Aid. Mother Baker worked for the Houston Fire Department in the Accounts Payable Department. She worked as the Medical Secretary for a team of orthopedic physicians. Finally after working at Texas Southern University as a Secretary/Counselor, her desire to teach drew her to the teaching profession.
Mother Baker serves faithfully in ministry with her pastor and husband of 38 years. She works closely with her husband to coordinate the various local ministries. Mother Baker is not only a teacher of God's Word but is also making a difference in the community. She serves as the weekly Bible Teacher at the New Hope Housing facility to help enlighten, persuade, and encourage the residents that God yet has a "better" way in store for them!
In 2017, Mother Baker was selected by the Jurisdictional Prelate is Bishop Destry C. Bell, Sr., to be the Supervisor of the Department of Women for Texas Gulf Coast Ecclesiastical Jurisdiction. Since that time, she has worked diligently in organizing this great department in order to support the vision of her leader. She oversees the various auxiliaries, units, and circles within the Department of Women as they work together to minister to the needs of people in every walk of life to ensure the local, district, jurisdiction, and national mission of "better homes, better schools, and better communities".
Mother Baker is not only the Supervisor of the Department of Women in Texas Gulf Coast, but she is also a fervent prayer warrior. She believes prayer unlocks doors, heals, delivers, and sets the captive free. She is a sought-after lecturer/presenter for Interdenominational Women's Organizations, churches, and groups. She loves to give God worship and praise and thoroughly enjoys serving in Ministry. Mother Baker loves all people.
Her favorite scripture saying is Luke 1:45 (KJV) "And blessed is she that believed: for there shall be a performance of those things which were told her from the Lord."
She believes that God will perform everything He has promised! He will not fail.